Cave Spring

High School




Class Of 1975
Reunited & It Feels so Good after Forty Years.
Welcome to the Cave Spring High Class Of '75 web site.
We had a wonderful 40th reunion. If you did not make it you missed an evening at Hotel Roanoke Club aka (formerly The Whistle Stop Lounge) sponsored by one of our classmates, golf at Hunting Hills Country Club, Pig Roast at the Elk's Lodge with Untax't Whiskey and Sunday brunch at the Hotel Roanoke Regency Room.
We will start on the next reunion once we recover from this one.
First Time to the web site? Here is how you join:
Click on "Classmate Profiles" in the menu bar on the left, a new page will open. Find your name and click on it (guests are at the bottom of the list). You will see "If you are (your name) please click here to update your profile." Click the link and follow the directions. You will also create your own password.
If you did not graduate with us but would like to join us, just send us an email and we will add you as a guest.
This not like other sites. It is free and you will NOT get a bunch of spam!
Here is your hall pass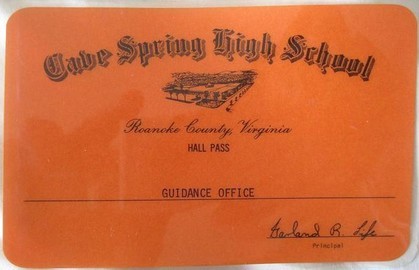 Gain Time!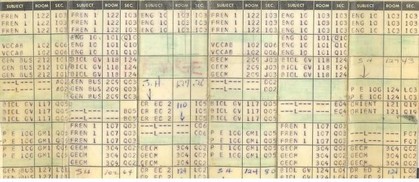 ANNOUNCEMENTS
Wow! What a grand weekend! Your committee hopes that everyone that attended had a fabulous time. We know that we did! All of the planning, meetings and preparation was well worth it despite the rain. There are hundreds of photos on Facebook and we will load them to the website very soon. For all of you that attended, many thanks. To those of you that were not able to attend, you missed it and we missed you! We intend on sending out a post reunion survey, so be on the lookout. This will give you a chance to comment, make suggestions and/or voice complaints to your committee that will be taken into consideration for future reunion planning. We will be back! 5 years, 10 years, 2 months, who knows! Please keep the website up to date with email and addresses so that we can stay in touch. Be safe and peace out!