Cave Spring

High School




Class Of 1975
Multi-Class Reunion Septemer 27-28, 2019
Welcome to the Cave Spring High Class Of '75 web site.
The Class of '73 has invited our class along with Classes of '74 & '76 to join in with them for a multi class reunion.
Friday night will be open for each class to gather at a place TBD.
On Saturday night, we will have the big gala at The Taubman Art Museum in downtown Roanoke at 110 Salem Ave SE. The gala is a paid, ticketed event featuring heavy hors d'oeuvres and a cash bar. The hours will be 7 PM – 11 PM. More details to follow.
Sponsorships are most welcome and will be needed to help defray costs.
There will be a website set up for all details, ticket purchase, donations and updates. We will let you know as soon as it is activated.
It's going to be a great weekend catching up with your classmates and those before and after us!
Mark your calendars and stay tuned!
First Time to the web site? Here is how you join:
Click on "Classmate Profiles" in the menu bar on the left, a new page will open. Find your name and click on it (guests are at the bottom of the list). You will see "If you are (your name) please click here to update your profile." Click the link and follow the directions. You will also create your own password.
If you did not graduate with us but would like to join us, just send us an email and we will add you as a guest.
This not like other sites. It is free and you will NOT get a bunch of spam!
Here is your hall pass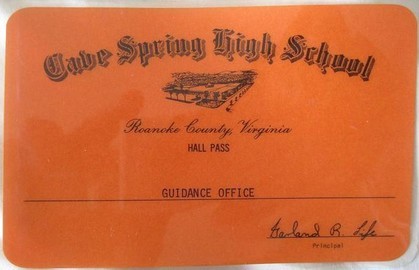 Gain Time!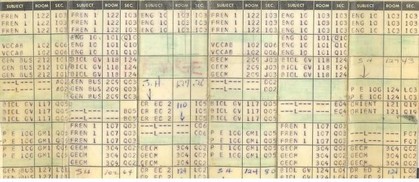 ANNOUNCEMENTS
Wow! What a grand weekend! Your committee hopes that everyone that attended had a fabulous time. We know that we did! All of the planning, meetings and preparation was well worth it despite the rain. There are hundreds of photos on Facebook and we will load them to the website very soon. For all of you that attended, many thanks. To those of you that were not able to attend, you missed it and we missed you! We intend on sending out a post reunion survey, so be on the lookout. This will give you a chance to comment, make suggestions and/or voice complaints to your committee that will be taken into consideration for future reunion planning. We will be back! 5 years, 10 years, 2 months, who knows! Please keep the website up to date with email and addresses so that we can stay in touch. Be safe and peace out!
UPCOMING BIRTHDAYS